About Us
We are dedicated to making the loan process a satisfying experience. We use up-to-date technology to provide you with the tools necessary to research the loan right for you, find answers to mortgage questions, and complete the mortgage application process. Our goal is to help the you find a loan that fits your unique needs while also easing "loan-process anxiety" as much as possible.
Our goal is to use our expertise in the mortgage industry, along with our commitment to you, to produce a positive loan experience. We work hard so that your work is easy.
Doug Sweeney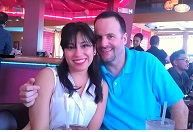 Office: 210-788-1097
January 26
30 Year
15 Year
Average Rate
4.57%
3.59%
Fees / Points
0.80
0.70

Rates are based on National Average and do not constitute a specific mortgage offer.