Commercial Loans
We do a variety of commercial and business loans
Here is a list of some of the different loan types
Acquisition and development
Bond
Bridge loans
Business loans
Construction
Forward commitments
Joint ventures
Mezzanine

Nonrecourse
Notes purchased
Purchase
Refinance: Cash-Out
Refinance: Rate and Term
Remodel/renovation
SBA loans
Second mortgages
Here is a list of the some of the property types we can finance for you:
Agricultural (ranches and farms)
Automotive (gas stations, carwashes, etc.)
Churches
Hospitality (motels and hotels)
Industrial
Land
Leisure (golf courses, marinas, RV parks, etc.)
Medical (hospitals, clinics, etc.)
Mixed-use properties
Mobile/manufactured home parks
Multifamily (See Multifamily matrix for details)
Office buildings/complexes
Office condos
Owner-occupied businesses
Parking lot sites
Rehabilitation facilities
Retail (shopping centers/strip malls)
Self-storage
Single-tenant buildings
Doug Sweeney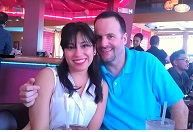 Office: 210-788-1097
January 26
30 Year
15 Year
Average Rate
4.57%
3.59%
Fees / Points
0.80
0.70

Rates are based on National Average and do not constitute a specific mortgage offer.