Choose an option below to get started
Full Application


- Recommended if you are ready to apply for your mortgage right now.
Short Application

- This will give us the basic information to get you pre-qualified quickly.
Return Login
Doug Sweeney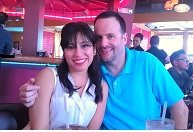 Cell: 210-788-1097
May 28
30 Year
15 Year
Average Rate
%
%
Fees / Points

Rates are based on National Average and do not constitute a specific mortgage offer.